Our Pre-Owned, Refurbished Hot Tubs come with Delivery, Cover, and more!
View our available models below. Contact us for more pictures and details.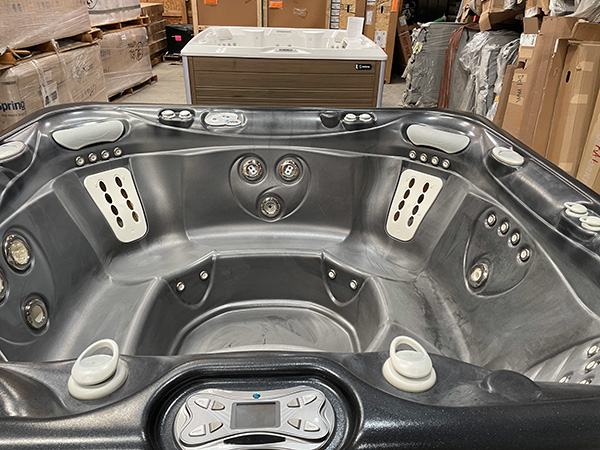 2010 Grandee : GG3M2145
$4,999
Graphite Shell/ Grey Cabinet
Seating for 6-7
Professional Delivery & Placement, New Ash Cover F/B #38018, Cover Cradle I Cover Lift System, Start Up Water Care Kit, 220V 50A Subpanel (for your electrician to install), 30 Day Allen Pools & Spas Warranty *Does not cover lights
*Calcium staining on shell when dry. New moto jets.  See pictures.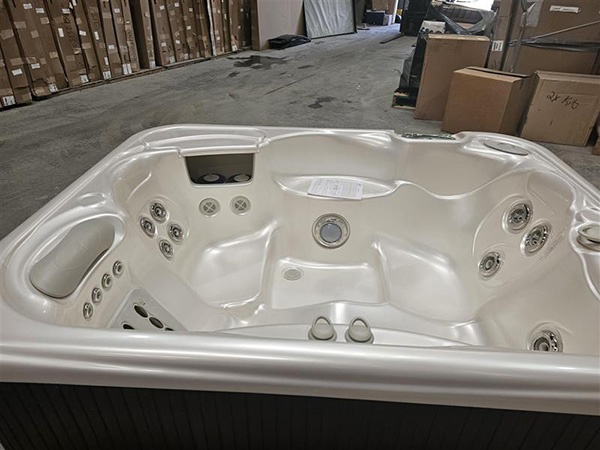 2013 Jetsetter : JJ1R5102
$6,099
Pearl Shell / Espresso Cabinet
Seating for 3
Professional Delivery & Placement, New Chestnut Cover S/S #304060, Uprite Cover Lift System, Converted 220V subpanel #301756 (for your electrician to install), Start Up Water Care Kit, 90 Day Allen Pools & Spas Warranty * Does not cover lights
*Discoloration from wear in footwell and seat. Chips/scuffs on cabinet. Moto cover crack-sealed with epoxy. New jet pump and circ pump. Refoamed with spray foam. Replaced rotten framing and painted. See pictures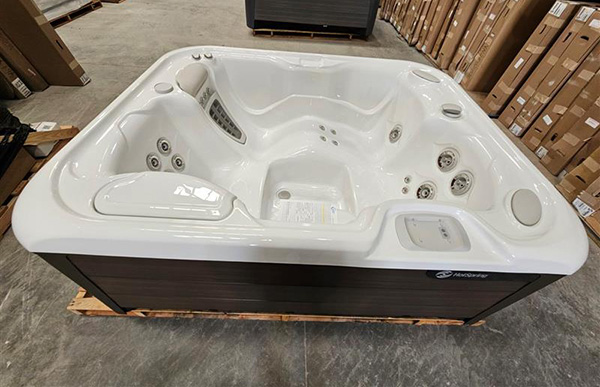 2022 Jetsetter LX : JTN22D1221800
$11,999
White Shell / Walnut Cabinet
Seating for 3
Professional Delivery & Placement, Used Chestnut Cover (Excellent Condition) S/S #303688, Cover Lift System of Choice, 220V 50A Subpanel (for your electrician to install), Start Up Water Care Kit, 90 Day Allen Pools & Spas Warranty * Does not cover lights
*Excellent working condition, trade in for bigger tub. See pictures