Music + Hot Tub = Perfection
What is better than something very beneficial to your health? TWO things that are very beneficial to your health!
1. Music Benefits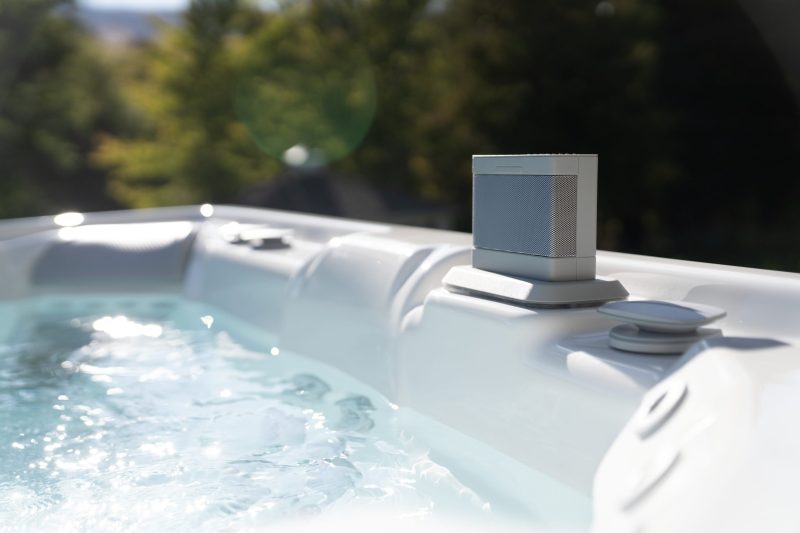 Simply listening to music has been proven scientifically to have many amazing benefits. Besides making you happier, strengthening your memory, and helping you sleep, other benefits include lowering stress, helping keep your brain healthy, and can even help people recover after a stroke.
2. Hot Water Benefits
Something we've stressed for many years, soaking in hot water will soothe your muscles, help relieve joint pain, stress, and so much more. Learn more about the wonderful benefits associated with hot tubbing. So what happens when you put music and a hot tub together?
3. The Ultimate Combination.
Hot Spring Hot Tub Man Opening Speaker Video
When you combine soaking your body in hot water with music (especially relaxation music), your body and mind will be taken to the highest form of relaxation and healing.
Tip: Throw the best parties with a Wireless Bluetooth Music System in your hot tub. The sound has great quality and can really bump!
Got kids? Be the most fun parent on the block! Invite your kid's friends over and let them play their favorite music while soaking in hot water.
Source: Life Hack