How Often Should I Use a Hot Tub?
TAKE THE DAILY SOAK CHALLENGE!
You've likely wondered, how often should I use my hot tub? To answer, consider not just the immediate benefits of relaxation for your body and your mind, but also the longer-term benefits for your healthy lifestyle. Chances are good that if you don't spend much time in your hot tub, you aren't experiencing anywhere near its full benefits. So, we want to encourage you to find a way to make your hot tub a part of your wellness routine, similar to how you might schedule time for exercise.
HOW OFTEN CAN AND SHOULD I USE A HOT TUB?
To optimize hot tub benefits and get the most value out of your hot tub investment, soak for at least 15 minutes several times a week. Of course, you'll want to discover a routine that is convenient for your needs and your lifestyle. But chances are good that the more you use your hot tub, the more you'll recognize it as a priority—and the more easily you'll find time for it.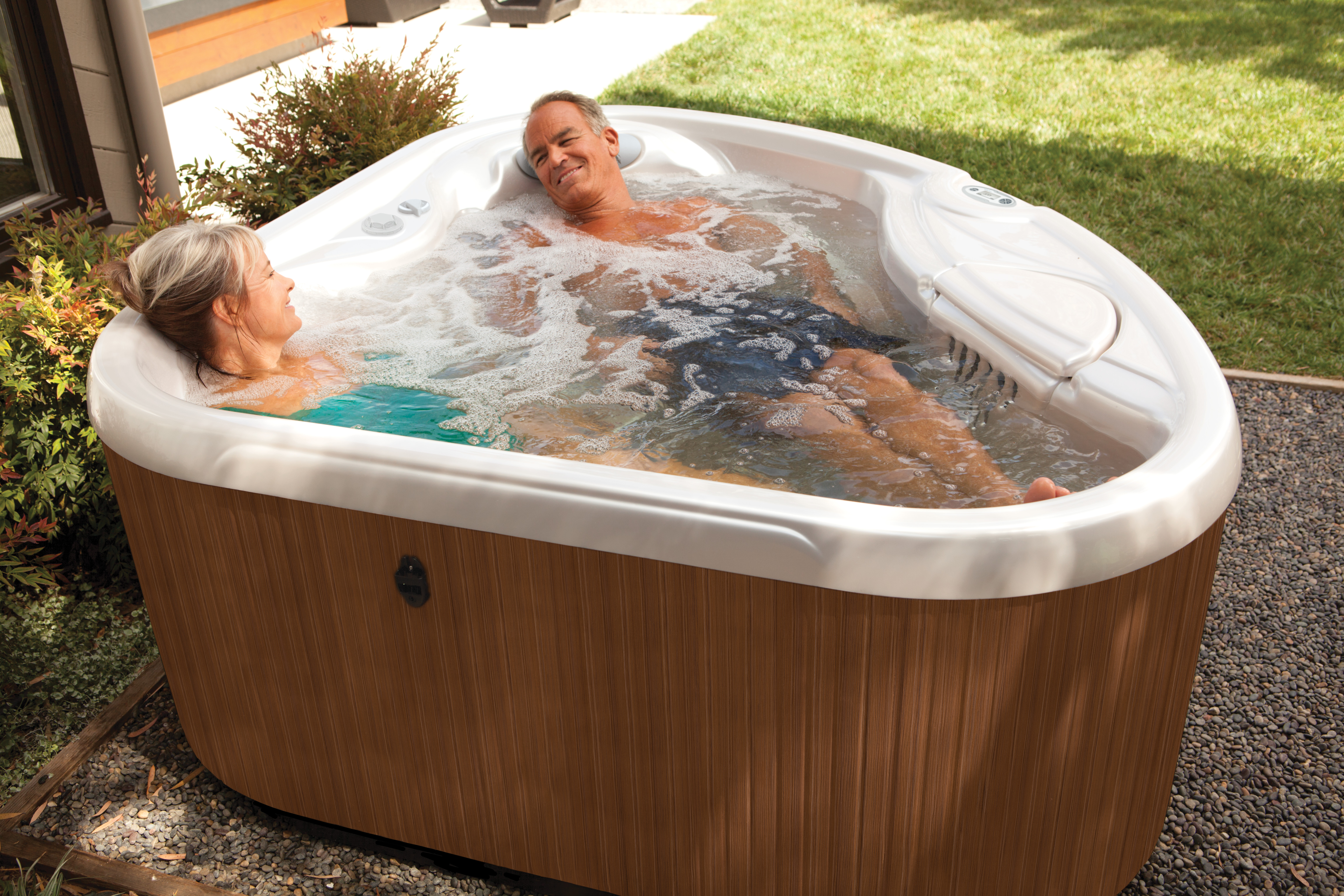 TAKE THE HOT SPRING® SPAS DAILY SOAK CHALLENGE FOR 10 DAYS!
Commit to soaking in your hot tub once a day (or more if you'd like) for 10 days. Carve out a daily window of about a half hour—15 minutes for your soak, plus time before and after to transition.
You have plenty of wellness benefits to gain from this experiment. And it's worth the effort because many hot tub benefits depend on consistent use. Chances are very good that you'll keep up with your daily soaks long after you hit the 10-day mark.
As you work through the Hot Spring Spas Daily Soak Challenge, consider posting about your commitment to it, your progress, and your overall experience of regular hot tub soaking on social media: Facebook, Twitter, Instagram, and Pinterest.
Don't forget to add #dailysoakchallenge, #hotspringspas, and #allenpoolsandspas!
THE UNIQUE BENEFITS OF REGULAR HOT TUB SOAKS
Once you begin using your hot tub regularly, you'll miss the rewards if you have to skip a day or two. When you soak in a hot tub once in a while, you'll experience physical and mental relaxation on the spot, but when you soak daily as part of a normal routine, you'll likely experience:
Widespread and lasting stress and tension relief and relief from pain.
Better-quality sleep.
A reduction in joint inflammation and enhanced mobility.
A daily hot tub soak is just one positive habit you can incorporate into your healthy lifestyle, but doing so can promote even more healthy habits in your day.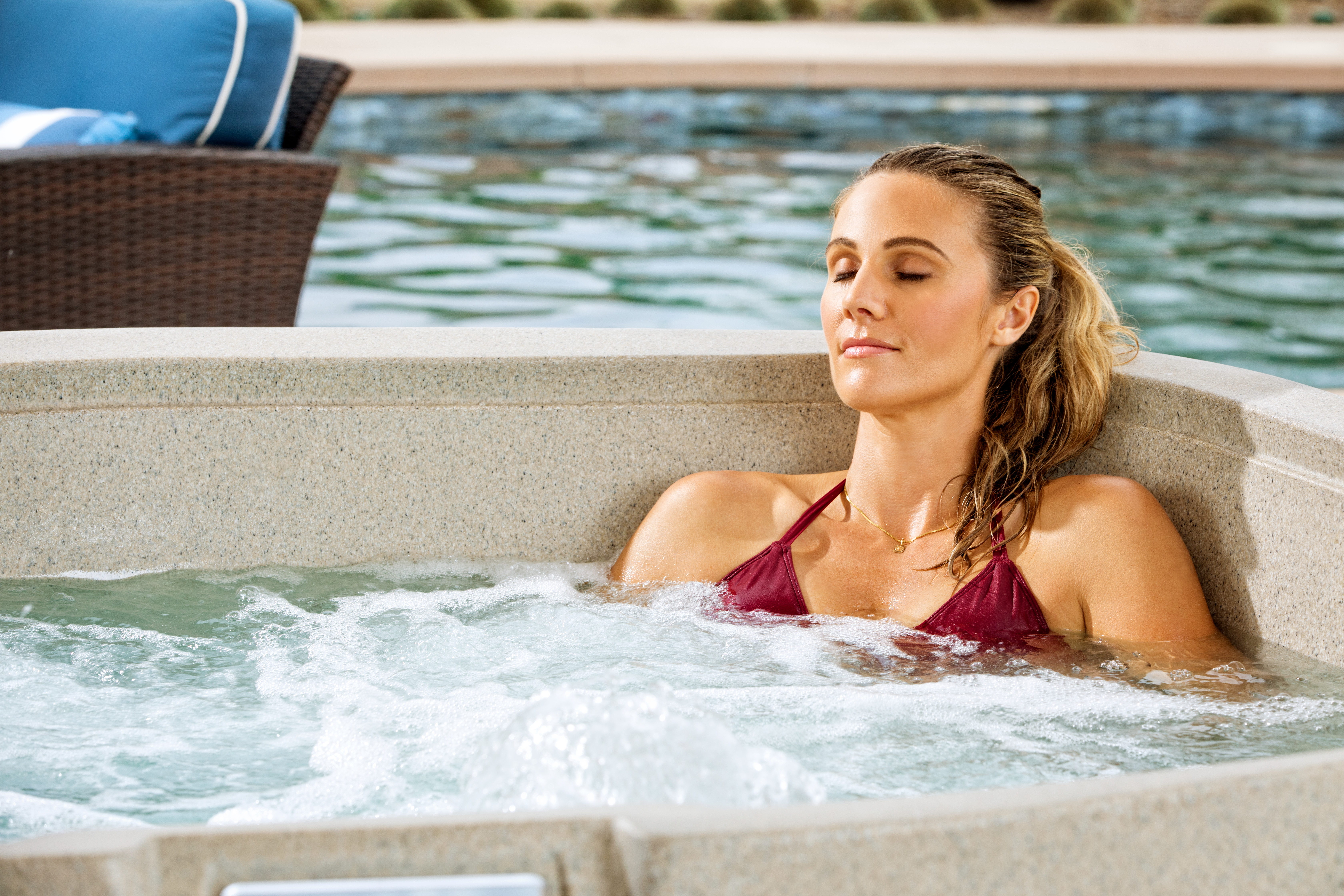 HOW TO INCORPORATE YOUR HOT TUB INTO YOUR DAILY SELF-CARE ROUTINE
With a little bit of planning, you can make your hot tub an integral part of your wellness routine. Here are a few tips for how to weave in daily hot tub soaks seamlessly over the long term:
Begin or end your day immersed in your hot tub. When you make time for a 15-minute soak in the morning, you'll emerge feeling energized, positive, and ready for the day. Creating a routine for a 15-minute soak before bed can help wind down your body and mind and promote restful sleep. Routine soaks will ensure you don't miss out on your hot tub's powerful wellness benefits.
Soak before or after exercise. A 15-minute soak before working out can help loosen your muscles and promote better blood flow. A 15-minute soak following exercise can promote relaxation and the recovery process. If you make time to soak before and after exercise, you'll experience the incredible benefits on both sides.
The 10-day Daily Soak Challenge won't only be fun—it just might change your life. We can't wait to hear about your success!