Big Green Egg Cooking Class Recipes
Cedar-Planked Cherry Tomatoes
Ingredients:
1 Cedar grilling plank
2 pints (.9 L) cherry tomatoes
1 clove garlic, peeled and thinly sliced
3 tbsp (45 ml) fresh herbs, chopped (we like thyme, chives and basil)
2 tbsp (30 ml) olive oil
2 tbsp (30 ml) balsamic vinegar
Salt and pepper
Toasted baguette
Herbed ricotta or goat cheese
Instructions:
Soak the cedar plank in water for 1 hour, keeping it immersed. Toss the tomatoes with
the remaining ingredients.
Set the EGG for direct cooking without the convEGGtor at 400°F/204°C
Place the plank on the cooking grid, heat for about two minutes; carefully flip the plank
over and add the tomatoes.
Close the dome and grill for about 15 minutes.
Serve with toasted bread and an herbed cheese.
---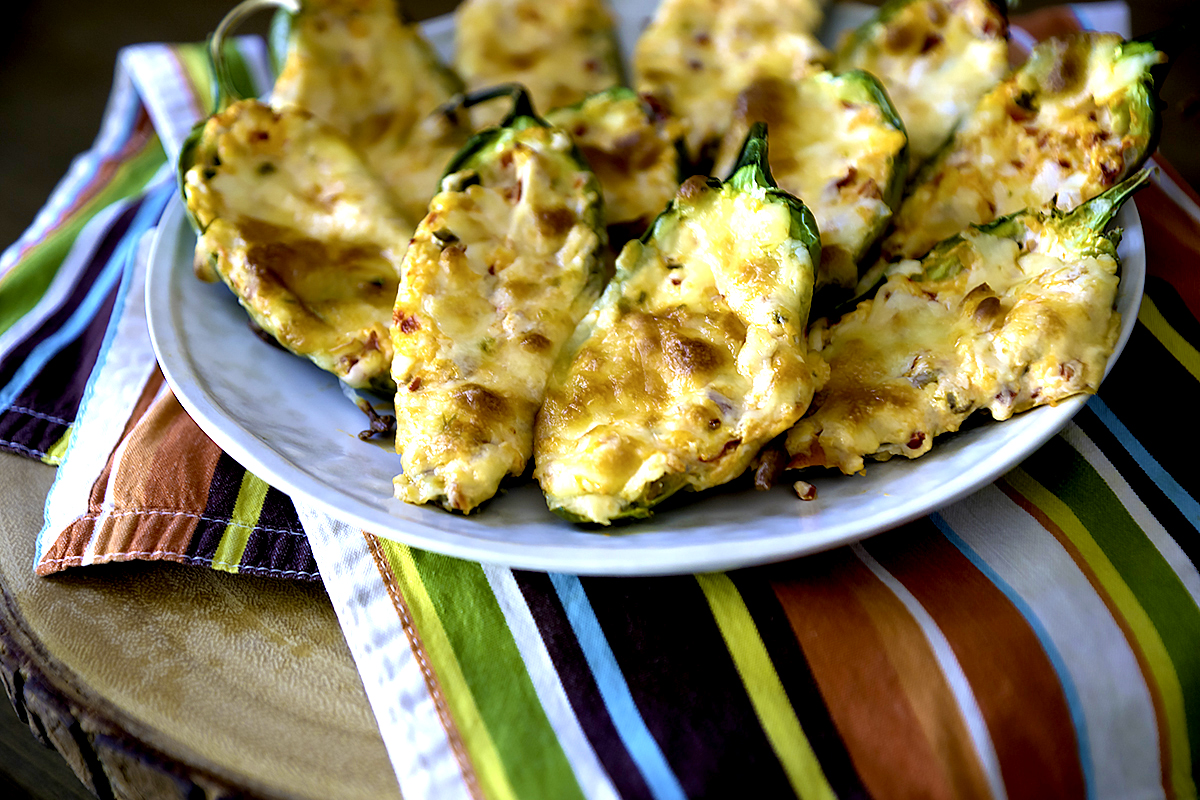 Wickles Open Face Jalapeno Poppers with Judy's Pimento Cheese
Recipe courtesy of Wickles Pickles
Ingredients:
12 jalapenos
16 oz shredded white cheddar cheese
8 oz Monterey Jack cheese
1.5 cups of mayo
½ cup cream cheese
7 heaping spoons of Wickles Hoagie Relish
½ tsp garlic powder
½ teaspoon black pepper
Instructions:
Set EGG for indirect cooking (with convEGGtor) at 400°F/204°C.
Core and slice jalapenos in half. Mix all ingredients from above and spoon into peppers.
Place directly on grid and cook for 7-10 minutes until crisp.
Remove, allow to cool a little, and serve!
---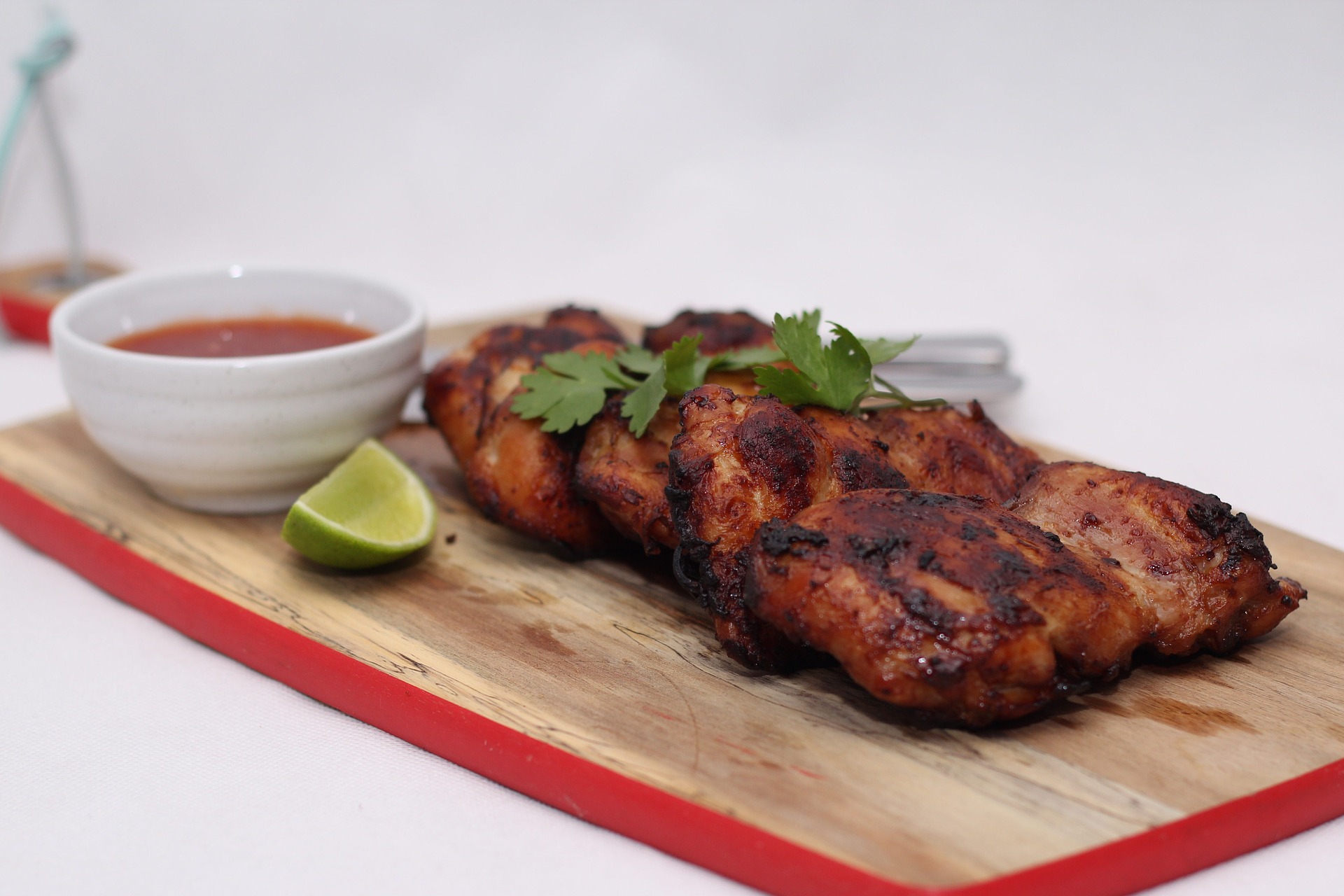 Smoked Jamaican Jerk Chicken Thighs
Ingredients:
8 skinless boneless Chicken Thighs
1 bottle Lawry's Caribbean Jerk Marinade, With Papaya Juice, 12 Oz
Instructions:
In a plastic zip bag place chicken thighs and the bottle of the marinade and mix well.
Refrigerate for at least one hour.
Bring your egg up to 400 degrees and add one handful of Applewood smoking chips.
Set your egg up for indirect cooking using the ConvEggtor
Cook until thighs read 165 degrees internal temp and rest for five minuets.
---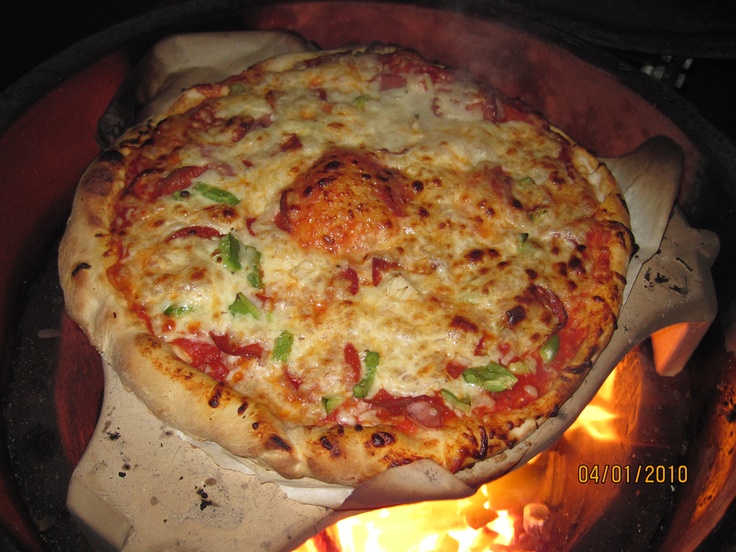 Pita Bread Pizza
Ingredients:
One thin pita bread
One cup grated Fontina Cheese
¼ pound sliced Prosciutto
One cup grilled asparagus
One cup arugula
Olive oil and salt and pepper to taste
Instructions:
Set your egg up for indirect cooking using the ConvEggtor and set your temperature for 400 degrees.
Lightly toast one side of the pita and remove from grill.
On the toasted side add the cheese, prosciutto and asparagus.
Drizzle olive oil and salt and pepper to taste.
Grill directly on cooking grate until cheese is melted.
Place arugula on top and slice.